Today was Day 2 of using our Seoul Pass, we headed to Myeongdong and walked up the hill to the funicular which took us to the aeriel tram, and onto Namsan Tower.
It was already very warm and humid by the time we got there. We went to do the hanbok experience and it was alot of fun – we really enjoyed it. Then we went to the top of the tower, it was a very hazy smoggy day, but Seoul is really quite beautiful, surrounded by hills, mountains and forests. Our tickets included a VR area, so that was fun to try out. We watched the cultural performances for quite a while and Dree and I agreed the sword dancer guy was our favorite. His movements were really beautiful. Instead of taking the tram back, we had already decided we would walk down the mountain, and it was a beautiful walk. Very steep so my knees are killing me.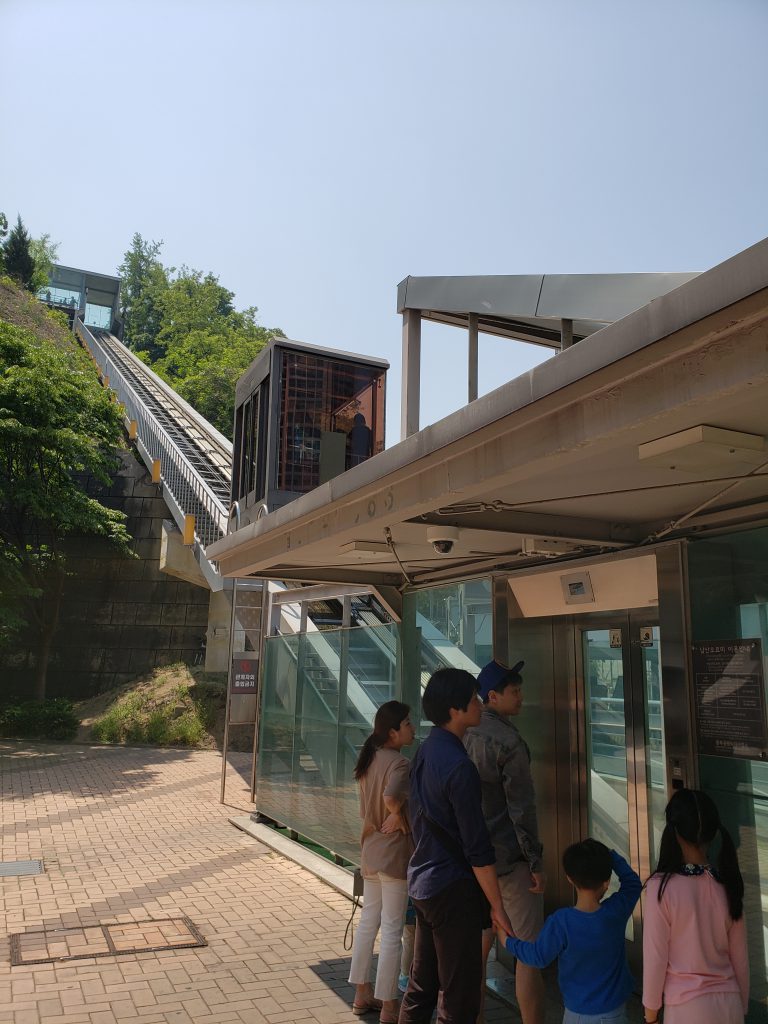 Our Namsan Tower Tradition Hanbok Experience
After we reached the bottom of the Namsan hill, we took a bus over to the Leeum Museum of Art in Itaewon. The entrance fee was part of our Seoul Pass so we wanted to try to get it in. We only had about an hour left once we got to the museum but we were able to see everything within that time. I was able to see some modern artists I learned about in my art classes and the we saw some Korean artifacts that was from the BC Era. No pics allowed of the art so not posting any. The area seems really trendy and lively.
First we were going to go to the Bar that Yestoday by NCT U was filmed at (We Rock Jang) , we went there, but it was closed. So we rode another bus back home (we call it the baby bus because its small and cute) and then Dree was wanting a burger and I remembered we had a Lotteria near our place and we should try it out. It was average, very American-like. Afterwards, we felt it was a good night to try out Bingsu, which is a shaved ice desert with topping on it. We went to the cafe in our building since we had been eyeing their posters every time we talked by. It was crazy good!
Grabbed 3 bottles of soju and adjourned to our abode to relax after a long day.
On to DAY 10