Day 3 – (Sunday, May 5th) our second full day in Seoul
Today we dressed up and went back to the Coex Mall area for the Fashion Festival. We weren't sure what to expect, but the lineup of the fashion stages, DJ and Music events included seeing Crush and Chung ha perform, so it was worth the ticket! (Which was only around $20).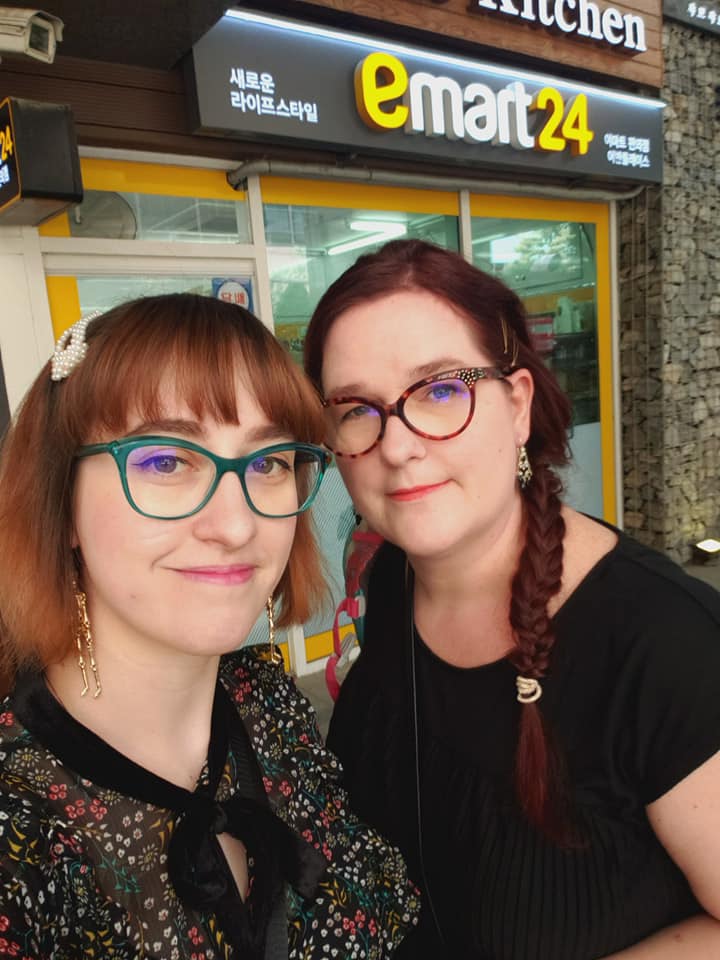 We showed up to the Event Hall at Coex and got our wristbands. Each 30 to 45min there was a different event, so you could come and go as you pleased. Since you could not sit down inside (no seats). We would come and watch a show then leave and check out places in the mall. We spent an hour or two checking out SM Town, and explored every inch except the museum, which we saved for a day when we were going to use our Seoul Pass. We found some cool stationary shops that sold a lot of BT21 goods, which made good souvenirs, and explored the Hyundai Department store next to the mall, as it had a Line Friends store as well as a bunch of high end shops we can never afford. We ended up getting some freshly made sushi there, and later we also visited a Swedish themed café inside the mall for a lingonberry ade and scones. We also stopped by another bookstore/cd shop to pick up some more cds and kakao friends.
The Fashion Show stages were really fun, and we saw Han Hyun-min walk therunway at one of the shows, then later that week at Mnet countdown as the host. Crush and Chung ha's stages were really good, I wish I had got there a bit earlier for each performance so we could have seen them closer up, it was really crowded!
During the day, there was also a festival outside Coex, and we saw some live performances, including "We In The Zone" prior to their debut. There was also a beer festival outside. Overall a fun and tiring day with of a lot of walking, so we were really glad to return back home, and we heated up our left over fried chicken which turned out be just as good (if not better) than it was at the restaurant.
Next up – Day 4!