Day 8 – (Friday, May 10th) One full week in Seoul!
Today we decided to go back over to Gangnam and visit the Coex Mall and SM Town again. This time we intended to use our Seoul Pass and visit the SM Town Museum.
So we headed back over, and got some more BT21 stuff in the stationary store, which is very close to SM TOWN and then headed over. The museum is pretty cool, especially if you are a big fan of any SM groups. Our favorite group is NCT, but we also enjoy Shinee, EXO, Red Velvet and a bit of the other groups too, and we liked all their areas.
There are areas of displays, photos, and interactive rooms. In the Interactive rooms, you can take up to 3 pictures that involve the members of that group. They step into the scene with you and it snaps a picture. IT does not cost anything to do it, so might as well, but it does cost to get photos made. I only got one made of the NCT DREAM classroom. While we were there, they had hundreds of photos from backstage at SM TOWN. If you look through everything there (which we did) it takes 3 or 4 hours. I would hesitate taking anyone who doesn't like these groups with you if you intend on taking your time, as they may get bored.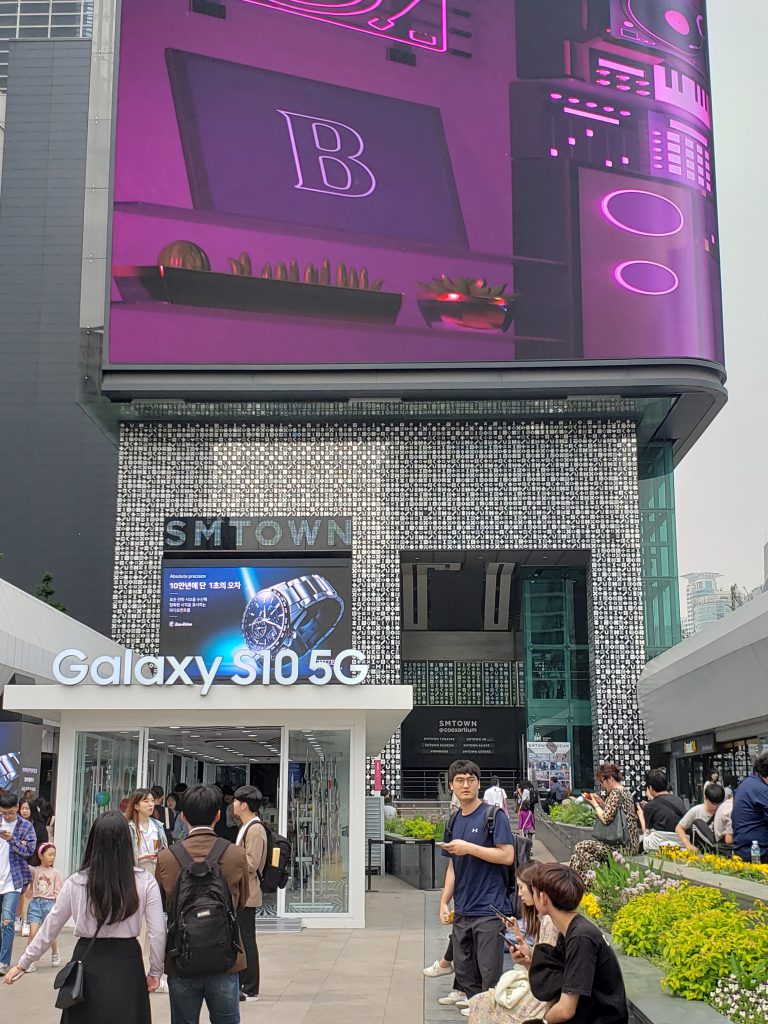 There is an area with the red lockers that NCT have used in their SM Rookies and Dream videos, and they were cool to look at it. Each locker had the member's outfit from Black on Black that you could look at it up close. Also in the same room, you could look at the audition tapes for the members. I enjoyed this area.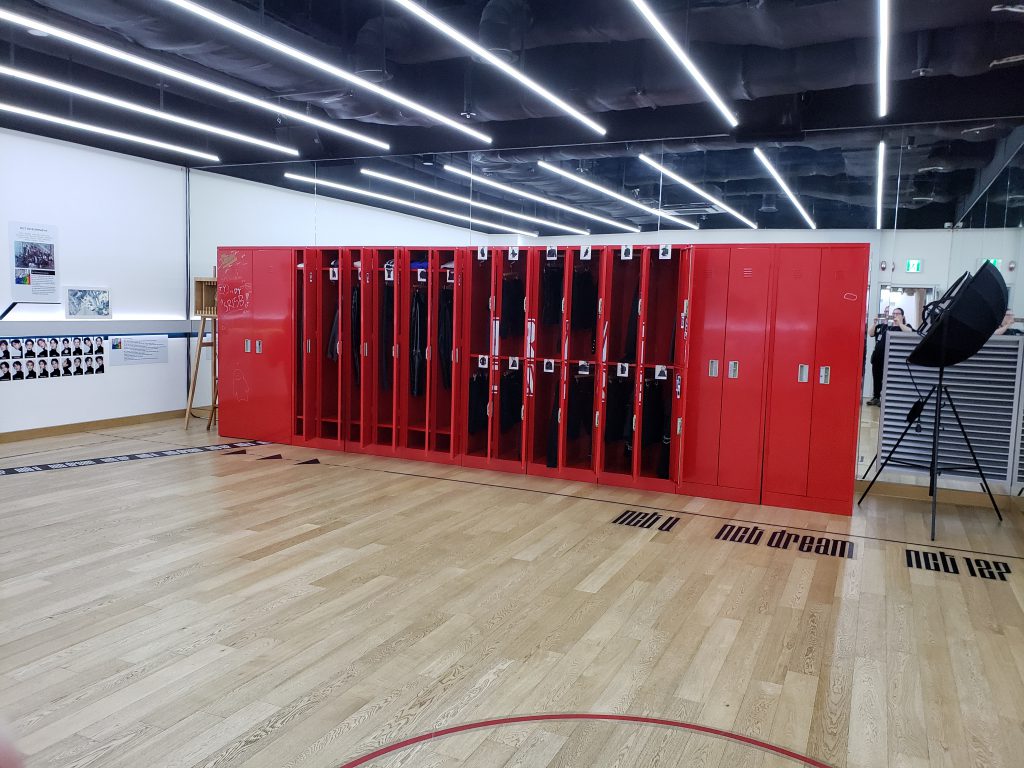 At the end of the museum tour, is the photo lab. Here is where you can get an IPAD and look through all their photos (alot of the ones you say in the museum) and get a copy of them, after chosing what size you want. This is also where you can select your interactive photos.
After you go to the museum, you can check our their museum shops, there are atleast two and also get items at the cafe.
After the SM Museum, we went to COEX Aquarium. Go to next page for more on that.
I made pages for more photos if you are interested, select by Group
Other groups