We started out the day heading to Dongdaemun Design plaza and checking out the clothing markets and look for a suitcase for our Seoul purchases. Wow this area is nuts, I just can't do these cramped warm markets full of multi-levels of clothes!
We then went over to Doota Mall, which looks like the place a KPOP IDOL would shop. All the name brands we see them wear. We had some breakfast and bought some t-shirts. On the 5th floor we found a BTS coffee vending area. SO COOL!
We then went back over to Myeongdong. We decided this was the day we would go in some of the beauty stores and buy some products. Warning… the salespeople are pushy. They stand outside the stores and try to get your to let them put lotion on you, or take a face mask and then get insulted if you say no or don't want to go in. I really didn't know that much about skincare at the time or what brand I wanted, so I just let my gut direct me. We ended up liking the vibe and salespeople at Etude House so we bought all our stuff there.
After we went back and rested up for a while, we headed over to the Han to explore the area a bit before going to where we were going to attend Simply K-POP (Seocho-gu). We took a long walk along the South side of the Han and saw some traditional drummers, fisherman, the work out park, people riding bikes. Its very scenic. If I lived there, I think I would use the area alot. At the end of the walk we found a neat convenience store that overlooked the Han. There was a wine bar, reading area and food. Right down the road across the bridge we were able to catch the subway.
We went to Seocho-gu, and had some food, then hung out in a 2 Someplace (I wasn't impressed tbh) then took the bus over to the Arirang Studios for Simply Kpop.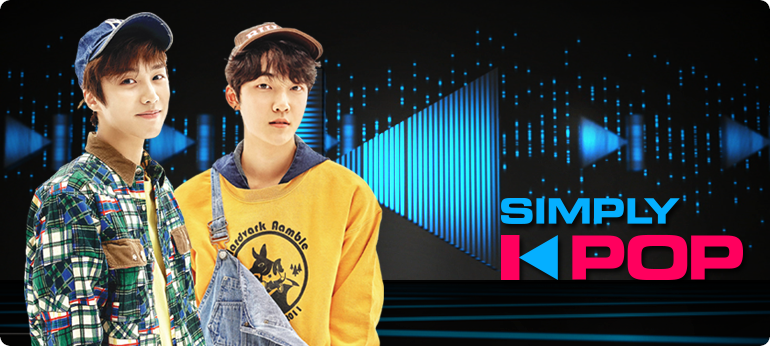 We arrived, checked in and while waiting in line the PD came over to ask if we would want to be the guests interviewed by Kevin and Jacob from the BOYZ. We started to freak out a bit, as they are one of our favorite groups and getting to talk to them in person would be amazing!
I have a whole write up on the experience, check it out!
On to Day 12